Meet the caring, compassionate staff of ClearPath Behavioral.
OFFICE STAFF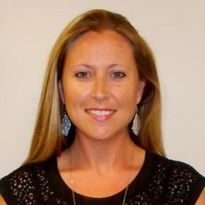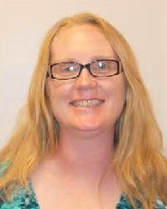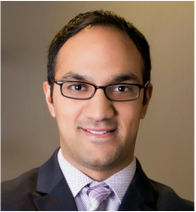 Board Certified Clinical Psychiatrist
Medical Director of ClearPath Behavioral Health Clinic
Medical Staff Psychiatrist at TrustPoint Hospital & St. Thomas Rutherford Hospital
Rakesh Amin, M.D.
Dr. Amin, an Oklahoma native, received his Psychology degree at the University of Texas.  After completing his undergraduate and medical education, he pursued his residency in Psychiatry at the University of Florida.
Dr. Amin is dedicated to helping those with mental and behavioral health needs.  He enjoys mentoring other Healthcare Professionals and supporting the community through Psychiatric Medicine.
An avid outdoorsman, Dr. Amin has a particular interest in running, hiking, playing sports, and travel.  With a focus on healthy living, Dr. Amin shares his passion and approach to a balanced lifestyle with his patients.
Andrew Pierce, M.D.
Dr. Pierce was born and raised in Tennessee and attended East Tennessee State University for his undergraduate and medical education. He advanced to the University of Florida to complete his Psychiatry residency where he served as a Chief Resident.
Providing compassionate and understanding care to every person he treats is Dr. Pierce's mission. In addition to being recognized for outstanding care, Dr. Pierce shares his expertise through local, regional, and national academic presentations and media engagement.
Dr. Pierce enjoys quality time with his family, reading, and exploring local restaurants. He is passionate about community engagement and volunteer work. Dr. Pierce is dedicated to helping his patients build the foundation for a happy and successful life though positive mental health.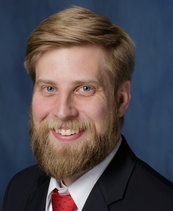 Board Certified Clinical Psychiatrist
Medical Staff Psychiatrist at TrustPoint Hospital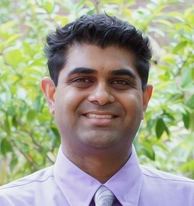 Medical Staff Psychiatrist at TrustPoint Hospital ​
Anand Patel, M.D.
Dr. Anand Patel completed his General Psychiatry Residency and his Child and Adolescent Psychiatry Fellowship Training at the University of Florida College Of Medicine. During his Residency Training, he also served as the Moonlighting Chief of the Residency Program. He completed medical school at St. Mathews University School of Medicine in the Grand Cayman Islands. His Masters of Business Administration degree was earned from Davenport University School of Business in Grand Rapids, Michigan.
Teaching, volunteering and giving back to his community are important to Dr. Patel. His background has included teaching Residents and Medical Students at the University of Florida, working in the Big Brothers Big Sisters organization, and being a volunteer in the AmeriCorps organization as a 5th Grade Teacher and After School Coordinator.
He is presently a Member-in-Training of the Florida Psychiatric Society as well as American Psychiatric Association.
​He enjoys sports of all types as well as watching movies and following current events.
Courtney Michael, PMHNP-BC
Courtney Michael, is an advanced practice registered nurse and board-certified psychiatric-mental health nurse practitioner who assesses and treats adults with depression, anxiety disorders, mood disorders, substance use disorders, insomnia, OCD, and trauma. Courtney's focus is on the whole individual — not just a constellation of symptoms — and the treatment she provides is comprehensive. Courtney's focus is on the relationship with her patients, maintaining trust, and providing excellent care. She approaches her patients with the same dedication she would want her own loved ones to receive. As part of a multidisciplinary team, she also works in collaboration with other treatment providers.
Prior to joining Clearpath Behavioral Health, she was a nurse in behavioral care at Trustpoint Hospital in Murfreesboro, Tennessee.
Courtney earned her Master of Science in Nursing from the University of Alabama at Birmingham School of Nursing. She earned her bachelor's degree in nursing at Middle Tennessee State University. She is a member of the American Association of Nurse Practitioners and the American Psychiatric Nurses Association.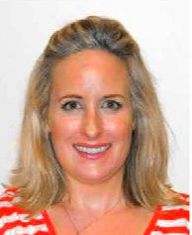 Board Certified Psychiatric Nurse Practitioner
Psychiatric Nurse Practitioner at TrustPoint Hospital ​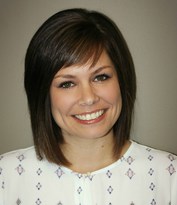 Kelley Bivens, LCSW
Kelley Bivens is a Licensed Clinical Social Worker (LCSW) with ClearPath Behavioral Health Clinic. Kelley's most recent experience has been at TrustPoint Hospital's Intensive Outpatient Program which she helped develop, cultivate, and facilitate the morning program. That experience has enabled her to perfect the skills she now utilizes to treat individuals and families at ClearPath Clinic.
Kelley has the ability to provide a safe and non-judgmental environment, allowing patients to identify feelings, explore the change process, and overcome obstacles. She has expertise in the following: depression, anxiety, grief, anger, relationship difficulties, life stage changes, and self- esteem issues.
She holds a Master of Science in Social Work from the University of Tennessee – Nashville. Since graduating in 2010, Kelley has focused her clinical expertise working in the mental health field. She has worked with all populations, from youth to geriatrics. However, she enjoys working with adults who have survived significant trauma. Kelley's goal is to make sure that all patients recognize their worth and their ability to change their world.​
Jessica Krepp, LCSW
Jessica Krepp is a Licensed Clinical Social Worker (LCSW) with the ClearPath Behavioral Health Clinic. Jessica has an expansive background with inpatient mental health services for adults of all ages and outpatient involvement with children's mental health. Her experience includes work with a variety of life challenges including depression, anxiety, chronic medical issues, substance abuse, grief, anger, relationship stressors, aging adults, women's health as well as acute stress reactions to life events.
Jessica has extensive training in acute mental health as well as with individuals who are struggling to cope with change. Jessica's emphasis is on the strengths based perspective, which allows for solution focused interventions and support for optimal outcomes. She evaluates systems as a whole and encourages implementation of change, while advocating for client rights.
Jessica received her Masters of Social Work from Middle Tennessee State University. She concentrated on clinical mental health issues both while in school and upon graduation. Jessica enjoys spending time with her family and the outdoors.
​
Her goal is to partner with individuals through life's journey to enhance their experiences and mediate change. Jessica's vast knowledge base allows her to provide mindful engagement counseling services to individuals and families.